Book 1
The Perfect Match
A Matchmaker Romance Novel
She's hellbent on making marriage profitable. Will her single-minded focus keep her from falling into her soulmate's embrace?
Victoria Medrano vowed to never let romance burn her again. Instead, the modern-day matchmaker is lasered in on currying favor with her rich clients by pairing their heirs with flawless partners. And when her best friend pleads for help settling down, the determined career woman agrees… only to be shocked when the dashing date she picks inflames her own long-frozen heart.
Struggling to manage a make-or-break client's frustratingly finicky daughter and her dream man's lack of interest in her bestie, Victoria fears her carefully curated ambitions are going up in smoke. And when the gorgeous trust-funder kisses her, the love-starved marital arranger's whole world comes crashing down.
Will Victoria's risky cocktail of business and pleasure ruin her prospects or renew her faith in happily ever after? 
Book 2
The Perfect Plan
An Office Romance Novel
When love is not part of the contract, you have to find a loophole.
She's a bride without a groom…
With her wedding plans are cancelled at the altar, Tonya Corley vows to find a way to pay for law school without the help of a rich husband. When she snags a job as a paralegal for play-by-the-rules attorney Patrick Rhodes, she's on the path to kick start her dream career.
… and falls in love with her employer.
The only problem is that Tonya's finds herself attracted to Patrick despite his two-foot-rule to create a physical distance between them. He doesn't want to date his employee – and he has good reasons for that. Tonya doesn't want to lose her job as her only ticket to law school, but handsome in-and-out-of-a-suit Patrick is proving to be an irresistible distraction. Will she choose love over her career?
Book 3
The Perfect Bet
A Marriage of Convenience Romance Novel
Will she open her heart to her perfect husband and win the bet?
She's afraid to love anyone…
Solely focused on her career, ambitious Megan Rhodes never gets close to anyone – let alone a boyfriend. When her wealthy aunt offers her $200k to find the perfect guy, the goal is to draw Megan out of her shell. But Megan is determined to win the bet and start the ad agency she's always wanted to run without risking her heart.
… when the perfect husband captures her heart.
Megan convinces her teenage crush, outdoorsy Alex Whitmore, to become her husband for hire. Alex will do anything he can to help Megan win her bet – and he has own reasons for doing so. But when Megan's feelings for Alex become all too real, she must face her fears surrounding love while facing the very real possibility of losing the bet and the perfect husband.
This is a stand-alone story with HEA guaranteed.
Book 4
The Perfect Lie
A Love at First Sight Romance Novel
A fake engagement. Love at first sight. A tangle of lies. Can love handle the truth?
She's pretending to be engaged to someone else…
Fun-loving and single Desiree Reynolds needs to get her family off her back, and her best friend Marcus needs to stay in the closet for his sick grandmother. A harmless lie – that she and Marcus are engaged to be married – was supposed to solve both their problems. But when Desiree meets the man of her dreams during one serendipitous and magical encounter, she's ready to come clean. The only problem? She can't let her friend down.
… and he can't stand lies and deception.
Straight-laced Nathan Wilder falls hard for Desiree only to find out that she's already engaged to someone else. Maybe he could have ignored their chemistry and forgotten about her eventually, but when he meets the new marketing manager at work, it's none other than Desiree. How can he move on with his life when he has to see her at work every day and hear about her impending marriage?
As the wedding date draws nearer, Desiree gets tangled up in a web of lies and deception. Will she learn the value of telling the truth before she's married to a man she doesn't love?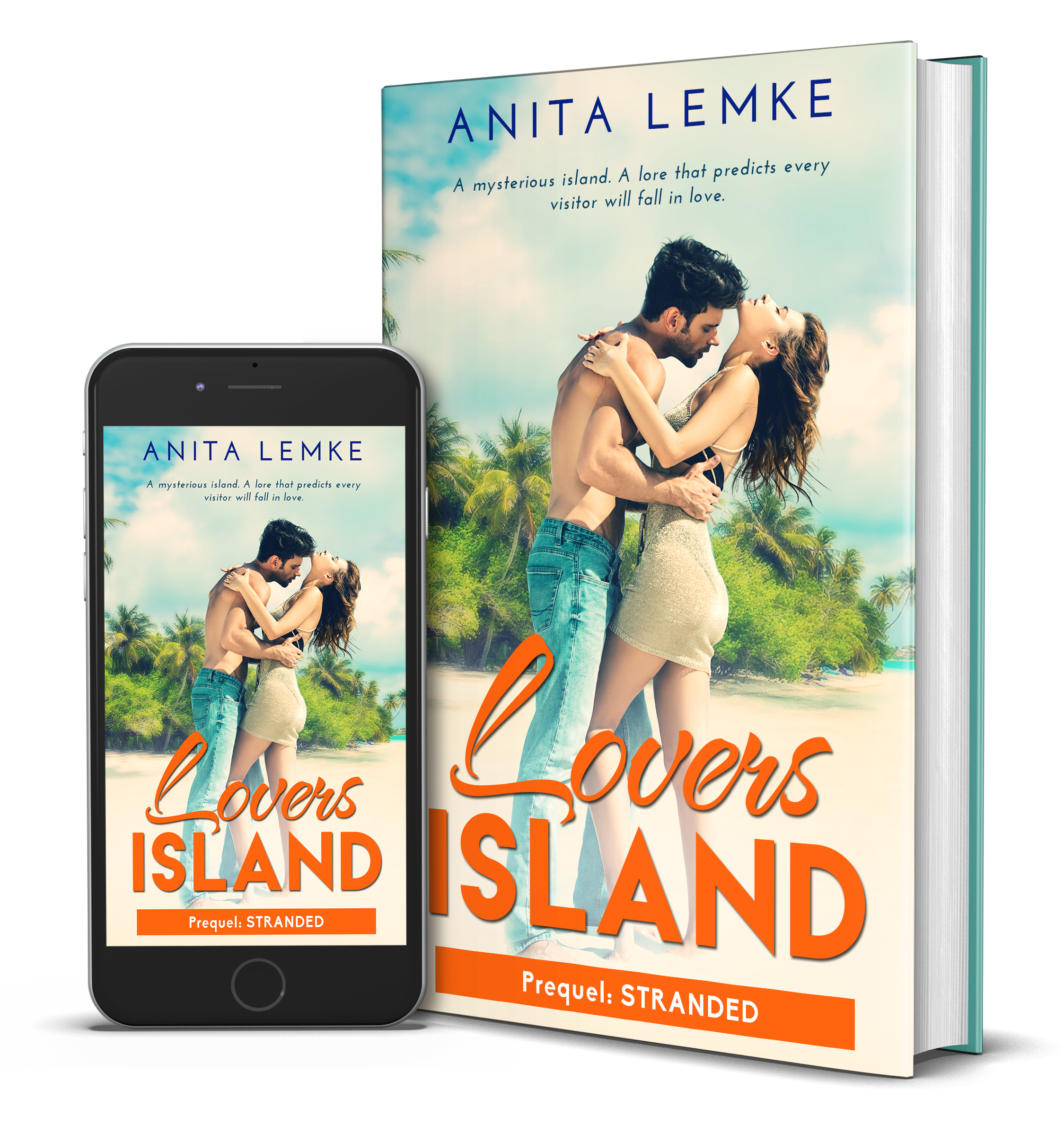 Your free book is waiting
She ends up on Lovers Island by accident. He only wanted to impress her. While they're stranded on an island, danger lurks at every corner, not the least of which is their growing attraction for each other. The island's powerful lore may have something to do with it.
Will they make it out with their bodies and hearts intact?